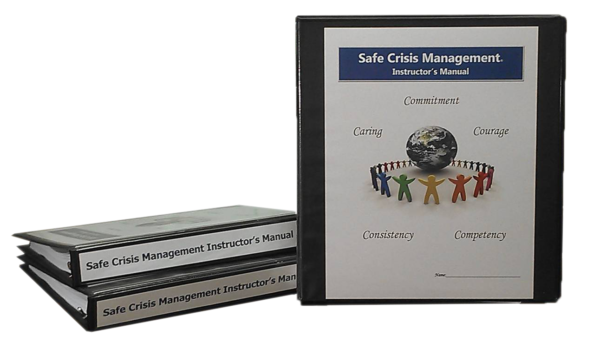 SCM Instructor's Manual
$79.95
Available for purchase by SCM Instructors only – not available to general public.
In stock (can be backordered)
Description
Additional information
Description
The SCM Curriculum has undergone a periodic revision to incorporate the most contemporary information on learning and behavior support.  Course content has been streamlined to improve the training experience within the recommended time frames.  Updates to the materials include the incorporation of understanding trauma and its impact on behavior.  The Positive Behavior Support Planning content has been fused throughout the course instead of being a stand-alone section.
The printed SCM materials have been updated to increase learner engagement and improve knowledge and skills in the SCM Curriculum.  The Instructor's Manual includes new learning objectives, key terms for each section, lesson plans, case studies, and increased review materials.  Particular emphasis has been paid to provide Instructors with all necessary resources to teach SCM, using multiple instructional modalities.
The SCM Instructor's Manual is the most valued resource to all SCM Instructors.  This 3-ringed binder now offered full-color with colored dividers separating each section of the curriculum contains everything an instructor needs for staff training. Every instructor receives a manual during their initial certification training; however, an extra copy could be a wise purchase in the event originals are misplaced or damaged. Be sure you have the materials you need! Can only be purchased by SCM Certified Instructors – Not available to the general public.
SCM Instructor's Manual Insert only $49.95
Additional Information
| | |
| --- | --- |
| Weight | 4 lbs |
| Dimensions | 12 × 12 × 4 in |
You may also like…
SCM Staff Training Workbook

Using this workbook provides organizations/schools, instructors, and trainees with an indispensable tool for preventing and/or behavior management support.  This new edition of the SCM Workbook is printed in full-color.
Discounts Available for Bulk Orders:  25 or more 10% Discount; 50 or more 15% Discount; 100 or more 25% Discount
Can only be purchased by SCM Certified Instructors – Not available to the general public.

$

9.95