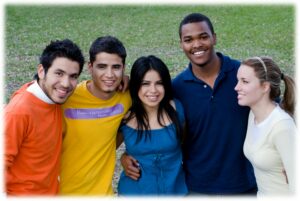 JKM Training, Inc. is proud to present the 2020 Instructor Recertification Training Program! This is a two-day training experience in which certified SCM Instructors will review the SCM curriculum to clarify content and sharpen teaching & performance skills. In addition to a review of relevant training policy, the program will provide a troubleshooting session to resolve common training issues and explore new information delivery methods. A main focus of the 2020 Instructor Recertification training will be the integration of trauma and brain development research information to the existing SCM curriculum.
This information will provide:
Trauma definitions
Data from the ACES research
The effects of trauma on brain Development
The Increased occurrence of extreme behavior
Crisis intervention through the trauma lens
The importance of human resilience
The program will conclude with testing and emergency safety physical intervention assessment to verify required competencies. SCM instructors are required to attend an SCM Instructor Recertification on an annual basis. This requirement is consistent with standards of the professional community, as well as, regulatory guidelines set by governing authorities.
The 2020 Instructor Recertification course is an upgrade of SCM you cannot afford to miss! Sign up today!
Don't wait…. register with us today!
Public Seminar Training Hours:  8:30 am – 4:00 pm
Public Seminars:  $399/person – Register 3 or more and save!  Only $369/person.  To register for a public seminar, please click here and find a location near you.
Onsite Training:  For a free price quote to bring this program directly to your organization/school – please click here and fill out your information.
Questions on your SCM Instructor Status?
Certification is valid for a 12-month period from the date of your last certification/recertification training program
JKM Training, Inc. provides a 2-month grace period due to scheduling conflicts
At the end of 14 months, instructor certification will expire unless…

Take the online SCM Booster Course for Instructors prior to the end of the 14 months.  This course will extend your certification an additional 60 days during which you will need to attend a SCM Instructor Recertification course.  If you need to take the SCM Booster Course for Instructors, simply contact us and we will get you set up.
Injuries, pregnancy, medical and other – please contact us to set up taking the Online SCM Instructor Recertification (theory only).  Upon completion, you will maintain your certification for SCM Theory.   However, you will not be permitted to teach SCM ESPIs until you are physically able to attend an SCM ESPI skill out with a JKM Instructor (either online or in-person).
Extenuating circumstance (military duty, other) which prevents you from taking attending your SCM Instructor Recertification in-person or online – please contact us.

If instructor certification expires, you will be required to attend the initial 5-day Instructor Certification program again.
In all cases, instructors must attend the calendar year's SCM Instructor Recertification Program in which you are due (2018 Edition, 2019 Edition, etc.)
Transferring your Instructor Certification to another place of employment?  Please contact us.
Any questions, please contact us.