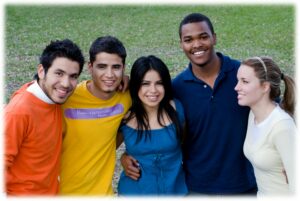 JKM Training, Inc. is proud to present the 2021 Instructor Recertification training course!  This is a two-day training experience where certified SCM Instructors will review the SCM curriculum to clarify content and sharpen teaching & performance skills.
This year's Instructor Recertification will focus on Critical Incident Debriefing and the Upgrade of SCM Training Materials.  The section on critical incident debriefing provides SCM Instructors with a curriculum by which they can train employees at their organizations/schools in critical incident debriefing with individuals and staff.  The training curriculum expands, in breadth and depth, upon the current SCM debriefing curriculum and incorporates considerations and recommendations for being trauma-aware during debriefing.  Training content areas will include…
Debriefing definitions & key points
Stress-related effects of being involved in critical incidents & how they can impact debriefing
Considerations & skills for successful debriefing
Debriefing process with individuals
Debriefing process with staff
The piece on upgrading SCM training materials will include new opening and closing sections to the chapters in your SCM Instructor's Manual.  The following pieces will be introduced and provided to all SCM Instructors…
Case Study Development
Case Study Solutions
Lesson Planning
Program Analysis
Review Questions Section Overview
The program will conclude with a troubleshooting session, theory testing and emergency safety physical intervention assessment to verify required competencies.  SCM instructors are required to attend an SCM Instructor Recertification on an annual basis.  This requirement is consistent with standards of the professional community, as well as, regulatory guidelines set by governing authorities.
The 2021 Instructor Recertification course is an upgrade of SCM you cannot afford to miss!
Don't wait…. register with us today!
Public Seminar Training Hours:  8:30 am – 4:00 pm
Public Seminars:  $399/person – Register 3 or more and save!  Only $369/person.  To register for a public seminar, please click here and find a location near you.
Onsite Training:  For a free price quote to bring this program directly to your organization/school – please click here and fill out your information.
Covid 19 Information
Due to continued concerns with COVID-19, JKM Training plans to primarily provide our public Instructor Recertification as a combined Online Theory plus a 1-day In Person ESPI Skill Out training during the first half of 2021.  We plan to provide the 2-day in person Recertification option starting June 1, 2021.
We are requesting if an SCM Instructor participated in a Virtual ESPI Skill Out training in 2020, they attend an in-person ESPI Skill Out training in 2021 to verify their skills with a JKM Instructor. If you are experiencing extenuating circumstances preventing you from attending an in-person training session, simply contact our office.
Any SCM Instructor who missed their 2020 Recertification due to COVID issues and would like to recertify, please contact the office as soon as possible for assistance.
Questions on your SCM Instructor Status?
Certification is valid for a 12-month period from the date of your last certification/recertification training program
JKM Training, Inc. provides a 2-month grace period due to scheduling conflicts (If you have additional Covid related scheduling issues, simply contact our office)
At the end of 14 months, instructor certification will expire unless…

Take the online SCM Booster Course for Instructors prior to the end of the 14 months.  This course will extend your certification an additional 60 days during which you will need to attend a SCM Instructor Recertification course.  If you need to take the SCM Booster Course for Instructors, simply contact us and we will get you set up.
Injuries, pregnancy, medical and other – please contact us to set up taking the Online SCM Instructor Recertification (theory only).  Upon completion, you will maintain your certification for SCM Theory.   However, you will not be permitted to teach SCM ESPIs until you are physically able to attend an SCM ESPI skill out with a JKM Instructor (either online or in-person).
Extenuating circumstance (military duty, other) which prevents you from taking attending your SCM Instructor Recertification in-person or online – please contact us.

If instructor certification expires, you will be required to attend the initial 5-day Instructor Certification program again.
In all cases, instructors must attend the calendar year's SCM Instructor Recertification Program in which you are due (2018 Edition, 2019 Edition, etc.)
Transferring your Instructor Certification to another place of employment?  Please contact us.
Any questions, please contact us.