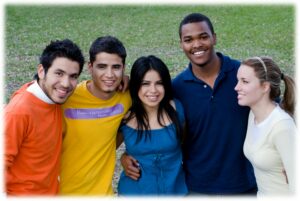 JKM Training, Inc. has developed a new SCM staff training resource for Instructors.  The 2019 SCM Recertification will equip instructors with a staff training tool which will review and reinforce SCM concepts and intervention strategies.  The tool will allow for individual or group participation in a process that will challenge staff to engage in the practical application of SCM.  It can be employed in staff certification or recertification training sessions throughout the year.  The Instructor Recertification will allow you to experience using the tool and explore various implementation designs with fellow instructors.
This new training tool includes a review of the SCM concepts with corresponding application activities that are based on a case scenario.  It is an interactive way for Instructors to review the curriculum with staff, ascertain how well staff know the SCM concepts and find out if they can apply those concepts.  All the training materials for this resource have been developed for Instructors.
As always, contemporary updates from the field will be provided and trainers will be tested on SCM curriculum and Emergency Safety Physical Interventions.  This will validate their competency in the SCM curriculum.  SCM instructors are required to attend an SCM Instructor Recertification on an annual basis.  This requirement is consistent with standards of the professional community, as well as, regulatory guidelines set by governing authorities.
Don't wait…. register with us today!
Public Seminar Training Hours:  8:30 am – 4:00 pm
Public Seminars:  $379/person – Register 3 or more and save!  Only $349/person.  To register for a public seminar, please click here and find a location near you.
Onsite Training:  For a free price quote to bring this program directly to your organization/school – please click here and fill out your information.
Questions on your SCM Instructor Status?
Certification is valid for a 12-month period from the date of your last certification/recertification training program
JKM Training, Inc. provides a 2-month grace period due to scheduling conflicts
At the end of 14 months, instructor certification will expire unless…

Take the online SCM Booster Course for Instructors prior to the end of the 14 months.  This course will extend your certification an additional 60 days during which you will need to attend a SCM Instructor Recertification course.  If you need to take the SCM Booster Course for Instructors, simply contact us and we will get you set up.
Injuries, pregnancy, medical and other – please contact us to set up taking the Online SCM Instructor Recertification (theory only).  Upon completion, you will maintain your certification for SCM Theory.   However, you will not be permitted to teach SCM ESPIs until you are physically able to attend an SCM ESPI skill out with a JKM Instructor (either online or in-person).
Extenuating circumstance (military duty, other) which prevents you from taking attending your SCM Instructor Recertification in-person or online – please contact us.

If instructor certification expires, you will be required to attend the initial 5-day Instructor Certification program again.
In all cases, instructors must attend the calendar year's SCM Instructor Recertification Program in which you are due (2017 Edition, 2018 Edition, etc.)
Transferring your Instructor Certification to another place of employment?  Please contact us.
Any questions, please contact us.