We recognize that SCM Instructors may have less and less time to prepare for and deliver SCM staff trainings.  Therefore, JKM Training has developed a readymade Staff Refresher/Recertification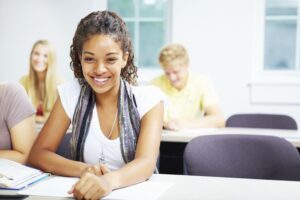 training program that Instructors can use, if they choose.  The training can be conducted in segments throughout the year or all at one time.
In this year's Annual SCM Instructor Recertification, our JKM Instructors will take you through the process of facilitating the readymade staff Refresher/Recertification along with a review all SCM content.  Instructors will receive the SCM Staff Refresher/Recertification slideshow, facilitator's guide, interactive workbook, and materials needed to conduct the various activities that are built directly into the training program.
We will also review liability issues that may affect you, your staff, your organization, or the individual's you serve.  In addition, there will be a thorough review of all Emergency Safety Physical Interventions (ESPIs) along with a physical skills competency assessment for those that use ESPIs.  This year's SCM Instructor Recertification will conclude with a training troubleshooting session and an SCM theory written test.
As a reminder, SCM Instructors are required to attend an SCM Instructor Recertification course on an annual basis.  This requirement is consistent with standards for the professional community, as well as regulatory guidelines set by governing authorities.   Don't miss out – sign up today!!
Public Seminar Training Hours:  8:30 am – 4:00 pm
Public Seminars:  $435/person – Register 3 or more and save!  Only $405/person.  To register for a public seminar, please click here and find a location near you.
Onsite Training:  For a free price quote to bring this program directly to your organization/school – please click here and fill out your information.
Questions on your SCM Instructor Status?
Certification is valid for a 12-month period from the date of your last certification/recertification training program
JKM Training, Inc. provides a 2-month grace period due to scheduling conflicts (If you have additional Covid related scheduling issues, simply contact our office)
At the end of 14 months, instructor certification will expire unless…

Take the online SCM Booster Course for Instructors prior to the end of the 14 months.  This course will extend your certification an additional 60 days during which you will need to attend a SCM Instructor Recertification course.  If you need to take the SCM Booster Course for Instructors, simply contact us and we will get you set up.
Injuries, pregnancy, medical and other – please contact us to set up taking the Online SCM Instructor Recertification (theory only).  Upon completion, you will maintain your certification for SCM Theory.   However, you will not be permitted to teach SCM ESPIs until you are physically able to attend an SCM ESPI skill out with a JKM Instructor (either online or in-person).
Extenuating circumstance (military duty, other) which prevents you from taking attending your SCM Instructor Recertification in-person or online – please contact us.

If instructor certification expires, you will be required to attend the initial 5-day Instructor Certification program again.
In all cases, instructors must attend the calendar year's SCM Instructor Recertification Program in which you are due (2022 Edition, 2023 Edition, etc.)
Transferring your Instructor Certification to another place of employment?  Please contact us.
Any questions, please contact us.